---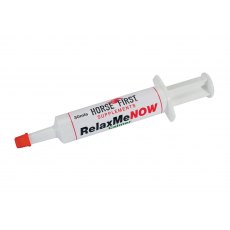 Relax Me Now Syringe
RelaxMeNOW has been developed to offer that boost of RelaxMe when it is needed. Feed in conjunction with the normal feeding regime of RelaxMe powder. The majority of time horses perform very well on their normal feeding regime of RelaxMe however there are many instances when due to competition timetables i.e. early feeds, travelling, course walking etc. when a boost of RelaxMe NOW two hours prior to...
Horse First Hoof First
Hoof First unique formula contains high strength Biotin with all the essential vitamins and minerals to produce a healthy hoof. It is well known that Biotin will grow horn but at HORSE FIRST we want to give you more, a strong, healthy hoof with continuous growth. Hoof First grows hooves which are better for your farrier to work with, and fights problems such as thin soles, cracked, chipped or weak...
---
Horse first Categories