---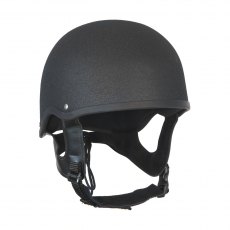 Champion Euro Deluxe Plus Helmet
Leather lined harness. Specifications:-, Lightweight high performance ABS shell, shock-absorbing polystyrene for improved safety, easily adjustable harness with quick release buckle, bottom edge protection, , PAS 015:2011 ,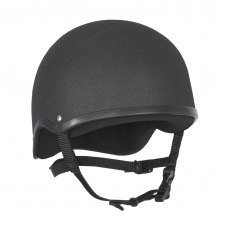 ---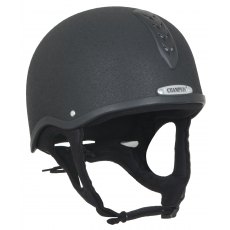 Champion Junior X-Air Plus Helmet
The UK made X-Air Plus is built on a lightweight moulded ABS shell, and incorporates a ventilation system to help keep the head cool. A 4 point padded nubuck harness offers supreme comfort and security to the young rider.
---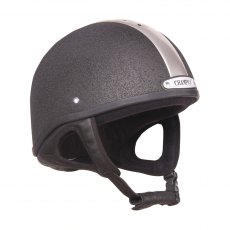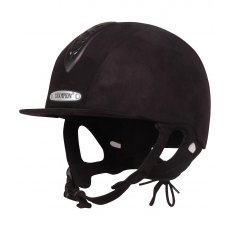 Champion X-Air Plus Junior Riding Hat
New from Champion, the X-Air ventilated riding hat combines safety, security and peace of mind. Certified to PAS 015:2011 standard the X-Air features a faux suede covered exterior for striking good looks and an integrated ventilation system for exceptional comfort.
---
Champion Titanium Ti22 Junior Body Protector
Unisex flexible segmented style body protector Heavy duty YKK zips, military grade outer mesh, ultra lightweight foam and cool feel titanium coloured inner lining Cutting edge comfort & flexibility achieved through revolutionary SegTek construction Channeled airflow hole heat release system Slip it on, zip it up and fit for A Short ease of us., Short
Champion Titanium Ti22 Body Protector
Unisex flexible segmented style body protector Heavy duty YKK zips, military grade outer mesh, ultra lightweight foam and cool feel titanium coloured inner lining Cutting edge comfort & flexibility achieved through revolutionary SegTek construction Channeled airflow hole heat release system Slip it on, zip it up and fit for A Short ease of us., Short
---
Champion Titanium Ti22 Body Protector
Unisex flexible segmented style body protector Heavy duty YKK zips, military grade outer mesh, ultra lightweight foam and cool feel titanium coloured inner lining Cutting edge comfort & flexibility achieved through revolutionary SegTek construction Channeled airflow hole heat release system Slip it on, zip it up and fit for A Short ease of us., Short
Champion Titanium Ti22 Body Protector
Unisex flexible segmented style body protector Heavy duty YKK zips, military grade outer mesh, ultra lightweight foam and cool feel titanium coloured inner lining Cutting edge comfort & flexibility achieved through revolutionary SegTek construction Channeled airflow hole heat release system Slip it on, zip it up and fit for A Short ease of us., Short
---
Champion Titanium Ti22 Junior Body Protector
Unisex flexible segmented style body protector Heavy duty YKK zips, military grade outer mesh, ultra lightweight foam and cool feel titanium coloured inner lining Cutting edge comfort & flexibility achieved through revolutionary SegTek construction Channeled airflow hole heat release system Slip it on, zip it up and fit for A Short ease of us., Short
Champion Titanium Ti22 Junior Body Protector
Unisex flexible segmented style body protector Heavy duty YKK zips, military grade outer mesh, ultra lightweight foam and cool feel titanium coloured inner lining Cutting edge comfort & flexibility achieved through revolutionary SegTek construction Channeled airflow hole heat release system Slip it on, zip it up and fit for A Short ease of us., Short
---
Champion CPX 3000 Junior Riding Hat
Velvet covered riding hat with a lightweight injection moulded ABS shell with three point webbing harness. Approved to PAS015 2011 with kitemark
Champion Categories