---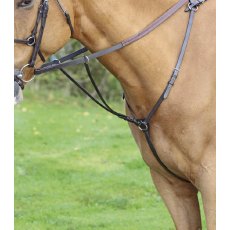 Aviemore Hunt Weight Breastplate
For optimum strength and saddle stability, this hunt weight breastplate is made from heavier weight leather and can be adjusted at both shoulders, saddle points and girth strap. Complete with removable running martingale attachment and stainless steel fittings. , , Havana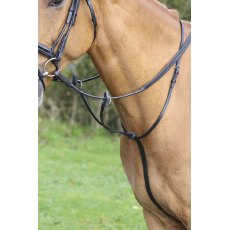 Aviemore Running Martingale
A plain martingale to match the Aviemore bridles, adjustable on the shoulders and at the girth with stainless steel fittings.
---
Gallop Leather 5 Point Breastplate
The Gallop, Leather 5 point breastplate attaches to the saddle d-rings and girth., This quality breastplate comes with a martingale attachment, benefits from real sheepskin pressure pads, elastic webbing sections for a more comfortable shoulder movement and fastens at the girth and saddle for added security and even distributed pressure and security., , Full Size
---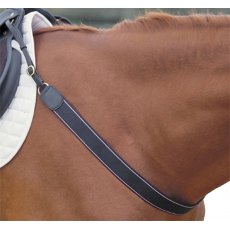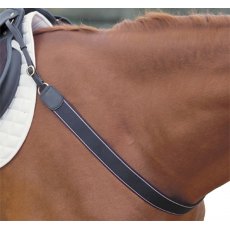 ---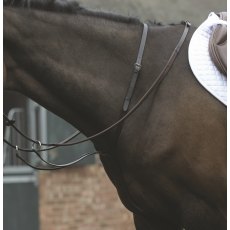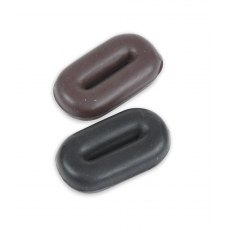 ---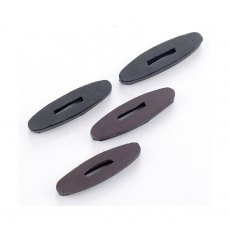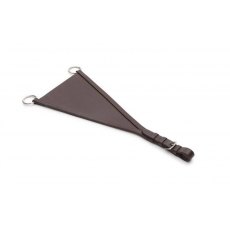 Shires Bib Martingale Attachment
This leather bib martingale attachment helps prevent widening of the reins for better control and reduces the risk of straps becoming caught up. Buckle fastening. Stainless steel fittings. Attachement only
---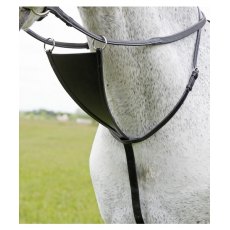 Shires Salisbury Five Point Breastplate
Super breastplate from the Salisbury range featuring contrast stitching, padded leatherwork and sheepskin pressure pads which can be removed for cleaning. Detachable martingale attachment, elastic inserts, stainless steel fittings.
---