---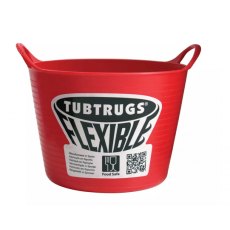 ---
RED GORILLA PREMIUM WATER BUCKET
An extra strong, premium 3gal bucket with thick, ribbed walls. Great for plastering, mixing, plumbing, carrying water and tools.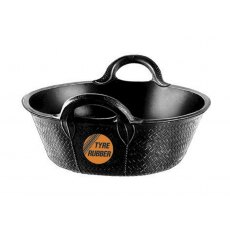 ---
S2 TYRE RUBBER MEDIUM SKIP
The Tyre Rubber Medium Feed Skip (S2) is made from recycled tyres and is an ideal skip for animals. This skip is perfect for heavy-duty and is strong, flexible and long-lasting. This Tyre Rubber Feed Skip holds up to 20L/4.25gal.
TUBTRUG LARGE 42L
Flexible, durable, UV and frost resistant bucket with super-strong handles. Use for food, water, mucking out, storing grooming tools, soaking hay., , ;
---
TUBTRUG MEDIUM 26L
Flexible, durable, UV and frost resistant bucket with super-strong handles. Use for food, water, mucking out, storing grooming tools, soaking hay., , ;
---
TUBTRUG SHALLOW 15L
Made with food grade material, Tubtrugs® Flexible are 100% safe for feed and water.;, Assorted
TUBTRUG SHALLOW 35L
Made with food grade material, Tubtrugs® Flexible are 100% safe for feed and water.;, Assorted
---
TUBTRUG SHALLOW 5L
Made with food grade material, Tubtrugs® Flexible are 100% safe for feed and water.;, Assorted
TUBTRUG SMALL 14L
Flexible, durable, UV and frost resistant bucket with super-strong handles. Use for food, water, mucking out, storing grooming tools, soaking hay., , ;
---
Red Gorilla Categories