---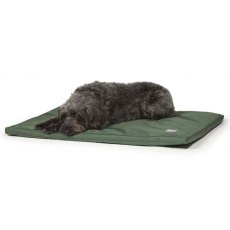 Country Waterproof Dog Bed
The County range is a truly practical solution for people with active or working dogs. The County duvets are easy clean products that make life a breeze when muddy paws strike! Simply wipe the duvets clean with a damp cloth. Great beds for the kitchen or the car. New improved features include, dual waterproof coating and heavier duty hard wearing fabric.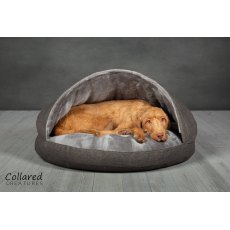 Grey Classic Cave Bed
Upholstery grade Grey polyester blend on the outer hood Luxurious Hard-wearing double-sided faux fur that is exceedingly soft to touch Fully machine washable outer for maximum convenience Perfect For those dogs who snuggle, pinch blankets, sneak into bed and hijack the sofa. The details The Collared Creatures Cave Bed In Grey Is great for snuggling and super pleasing on the eye. True Style...
---
Joules Boxed Bed
We're delighted to have partnered with Rosewood, a company that have been keeping pets happy for over half a century. They know that pets aren't just animals, but part of the family. This comfy, hardwearing pet bed will be great addition to your home.
P&L Country Dog Heavy Duty Rectangular Drop Fronted Waterproof Softee Dog Beds
The ideal dog bed for Country Dogs who get wet and dirty on a regular basis. Covered in a heavy duty hard wearing 100% polyester waterproof material treated with a water repellant coating which is easy to keep clean, brush off loose dirt, wipe with a wet cloth and then rinse under a running tap / hose or even a low setting on a pressure washer. Designed to keep your pet warm & comfortable. The...