---
Amigo Jersey Cooler Red
Classic cut cooler which effectively wicks away moisture from your horse whilst keeping it warm.Secure front closure, detachable cross surcingles and fillet string make this a very versatile cooler.Perfect for the stable, travelling or at a show., ,
LeMieux Air-Tec Sheet
The LeMieux Air-Tec Sheet is the lightest mesh sheet available making it perfect for summer use. The linear cooling strips provide maximum air flow over the whole body which is ideal for the hottest conditions. Twin front closures and cross over belly straps keep a secure fit, while the lined shoulder sections prevent rubbing for ultimate comfort. Embroidery area on the back corner for personalisation
---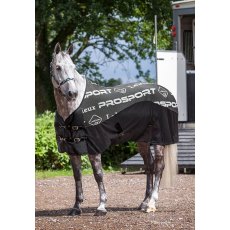 LeMieux Carbon Cooler Rug
Redefining the meaning of cooling. This Incredibly lightweight and comfortable cooler is suitable before & after exercise. Cross-woven nano fibre layers control airflow to cool whilst maintaining muscle temperature through the shoulder, back & hind quarters. Ergonomic cut contours key muscles groups whilst allowing air to circulate through lower close weave mesh. Ideal to keep muscles warm...
Rambo Techni Waffle Cooler
Traditional style with a modern twist., , Fabric,Polyester waffle outer with moisture management technology.Features, Our waffle cooler offers the latest in moisture management technology, with classic style. The waffle design with moisture managment helps dry your horse quickly, and effectively wicks away sweat.Perfect for use in stable, while traveling or at a show.Double front closures, cross surcingles...
---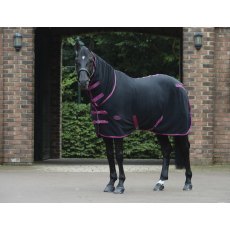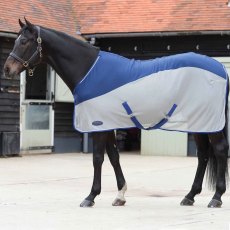 WeatherBeeta Micro-Air Cooler Standard Neck
Stylish cooler ideal for travelling or cooling after exercise: Breathable and wickable, Mesh lower to increase airflow, Low cross surcingles, chest closure and tail cord, Blue/Grey
---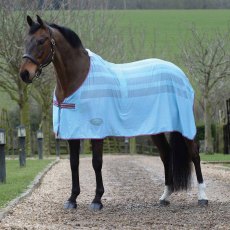 WEATHERBEETA SCRIM COOLER BLUE
WEATHERBEETA SCRIM COOLER Lightweight cooler with mesh panels. Breathable and wicks moisture away quickly. Single surcingle chest front closure. Adjustable belly surcingle. Fleece wither pad. Tail cord.