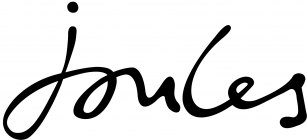 Joules
---
Joules Newdale Quilted Jacket Navy
When it comes to quilted jackets, no one does it better. The versatile Newdale is a firm favourite; with a printed lining and cut to a truly flattering fit it easy to see why. Oh and did we mention it's incredibly warm too?Marine Navy
Joules Woody Classic Fit Polo Shirt
By now you should be familiar with our favourite polo shirt and if you're not, then you're in for a treat & it's an old friend that we love to get reacquainted with season after season. In a classic fit, new colours, crafted from ever-reliable cotton pique and with a contrast colour under the collar to add a stylish twist.;
---
Joules Coast Rucksack French
Crafted from the same fabric as our best-loved Coast Jacket, the Coast Rucksack is a perfect addition to our bag collection. Easy to wear, either as a rucksack or to be simply grabbed by the handles, and with plenty of space for all your essentials. A great bag for every occasion from a trip to the beach to (a probably less exciting) journey to the office.
---
Joules Fairford Tweed Purse
This eye-catching classic tweed purse has a lot going for it – an internal zipped pocket for keeping coins safe, compartments for notes and cards. What every handbag needs.
Joules Categories