---
Aviemore/velociti Continental Rubber Grip Reins
These continental reins feature anti-slip rubber grips in bright colours to complete your look. Hand crafted with Aviemore leather, hook stud billets and stainless steel fittings and available in two lengths.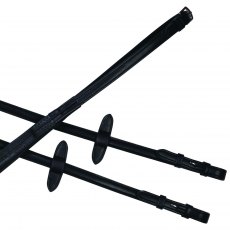 Collegiate Syntovia Rubber Reins
Quality synthetic rubber reins with hook and stud billets for durability and security. Wipe off any built up dirt or sweat then clean with mild soapy water. Allow to dry.
---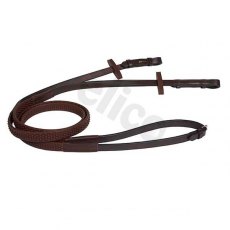 Elico Bio Reins
These reins have a raised bobble grip all along the rubber rein with nylon core through its centre. This makes them extremely strong and also they are very soft in the hand, very flexible and have a good grip. Stainless steel hook stud fastening and buckles. Complete with matching rubber rein stops. Length 108" (270cm) Width 5/8"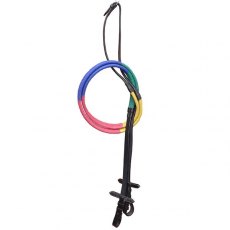 ---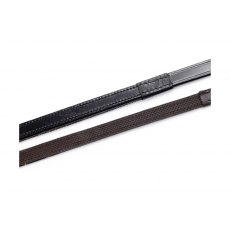 Hy Half Rubber Show Reins
High quality outer leather with excellent inner grip for wet and dry conditions. Nylon core provides strength and flexibility. With billet hook fastening.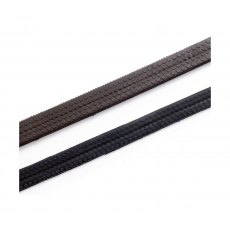 Hy Rubber Reins
High quality leather reins with rubber grip and billet hook fastening.
---
Iv Horse Plain Leather 5/8' Reins
Made from high quality vegetable tanned leather with durable yet supple construction.With billet fastenings for classic, traditional appeal.5/8" width.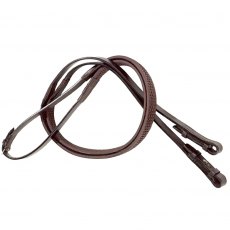 ---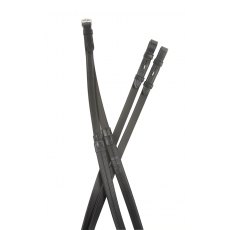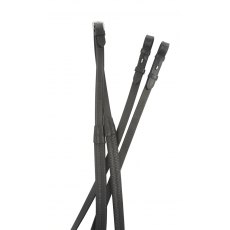 ---
Premier Equine Diego Rubber Reins 5/8'
Rubber reins are among the most popular, suited to many equestrian riders and disciplines. The bobbled surface of the rubber provides excellent grip and looks super stylish. Diego Rubber Reins come with leather martingale stoppers as well as stainless steel billet fastenings that attach to your horses bit. A fantastic all-round riders favourite. Pair your reins with one of our luxury Italian Leather...
Stubben Rubber Reins With Hooks
High quality rubber reins with rubber pimples, of medium width and with hook studs. The rubber sleeve offers a pleasant, soft grip, without losing durability., , Size - 55 (140 cm)
---