---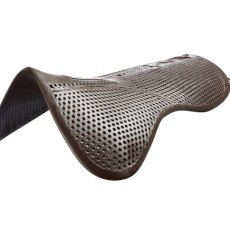 Acavallo Shaped Gel Pad
This Shaped therapeutic anti slip gel pad is made thicker than the light weight pad - giving it a dual purpose both anti-slip and shock absorbing. It can be used directly onto the skin or between a numnah and the saddle. This special gel is non-toxic hypoallergenic and will not react adversely to the skin. It will stop any unwanted movement of the saddle both back & forth and side to side. A real...
---
LeMieux Acavallo Gel In Seat Saver Large
Shock absorbing comfort with Drilex surface! A revolutionary concept in seat saver design offering security as well as comfort. The unique shock absorbing qualities of Acavallo's therapeutic gel are well known. Their range of non slip gel pads have benefited horses for many years - now it's the turn of the rider! The unique breathable gel construction supports the rider's upper body stabilising...
LeMieux Prosorb Half Pad
Simple and neat solution to adjusting saddle fit. Pads can be variously inserted to make a 'front riser', 'back riser' or correct bi-lateral imbalance or just create another layer of shock absorption for the horse.
---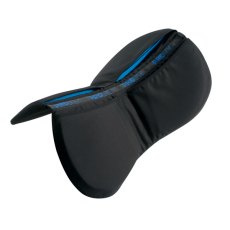 Prolite Multi Riser Pad Adj
A versatile, hard-working pad, featuring Prolite® inserts that can be used or removed as necessary to alter the depth at the front or rear. Use it without any inserts as a standard Relief Pad. A practical choice for a youngster that's developing or changing, or when using one saddle on different horses.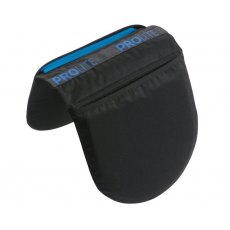 Prolite Wither Pad Adj
A practical choice that will help compensate for asymmetry of the withers. A versatile wither pad, with Prolite® inserts that can be used or removed as necessary to alter the depth on one or both sides.
---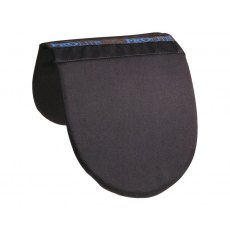 Prolite Wither Relief Pad
Prolite wither pad helps lift the front of a saddle and eliminate pressure caused by the points of the saddle tree. Ideal for high-withered horses, or where muscle wastage makes saddle fitting difficult. Black, One Size.