---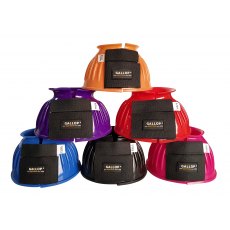 GALLOP DOUBLE TAPED PVC RIBBED OVER REACH BOOTS
Double Tape PVC Ribbed Bell Boots. These boots are available in traditional and striking vibrant colours designed with a ribbed outer for extra protection against knock and scrapes., Made from a hardwearing PVC and fitted with double tape closures. Robust Outer,Top quality , Double Tape, Vibrant Colours, Sold in Pairs, Extended Sizes,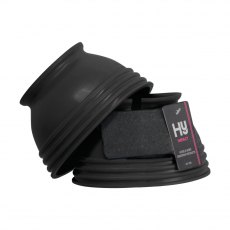 HYIMPACT RINGED OVER REACH BOOTS
HyIMPACT ringed over reach boots are reinforced with horizontal rings for extra strength & shock absorption. Suitable for either exercise or turnout to protect against over reach injuries and pulled shoes. Made from durable rubber, they are easy to wash & maintain.
---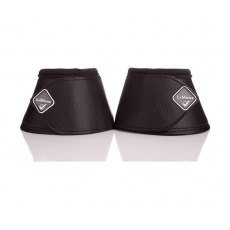 LEMIEUX LEATHER WRAP AROUND OVER REACH BOOTS
New style PU faux leather overreach boots. WrapRound closure that's adjustable, as well as easy & quick to remove. Includes a new double lock feature for added security. Ideal schooling, warm-up & travelling boot. Sold in pairs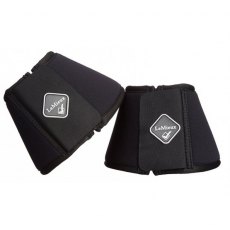 LEMIEUX SOFT SHELL OVER-REACH BOOTS
LeMieux Soft Shell Over-Reach boots are practical everyday boot with really soft but strong shell. Lined with extra smooth neoprene. Ideal all round over reach boots.
---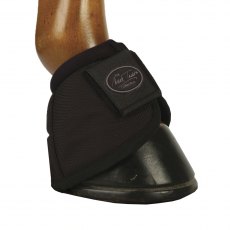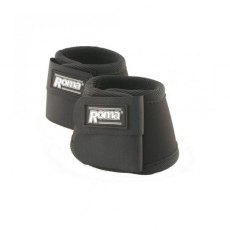 ROMA NEOPRENE BELL BOOTS
Neoprene bell boots great for everyday use. neoprene outer Two hook and loop straps on the front for quick and easy fitting Easy to care
---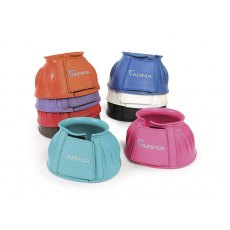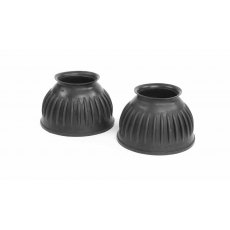 SHIRES PULL ON OVERREACH BOOTS
Durable rubber over reach boots to protect against scuffs and blows to the hoof area. The pull on design helps to keep the boots secure, making them ideal for turnout or horses prone to removing over reach boots.
---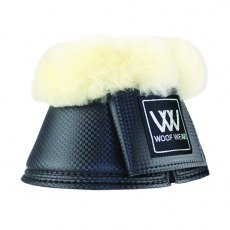 WOOF PRO OVERREACH BOOTS FUR COLLAR
A Sheepskin collar with 7mm neoprene base with additional 3mm insert to protect the bulbs of the heel Double Lock strap for security Recessed stitching for strength and durability
WOOF WEAR CLUB OVER REACH BOOTS BLACK
Brand new general-purpose overreach boot designed to protect your horse during every day schooling and competition work. Anti-spin device located in heel area.