---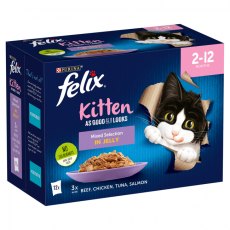 ---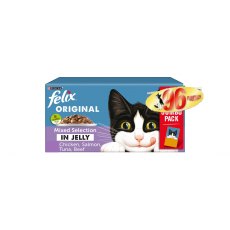 Felix Megapack Cat Pouches - 96 X 100g
FELIX is made with quality ingredients and packed with meaty and fishy pieces in a succulent jelly so your cat enjoys an irresistible meal every time. 24x Pouches with Beef in Jelly 24x Pouches with Chicken in Jelly 24x Pouches with Tuna in Jelly 24x Pouches with Salmon in Jelly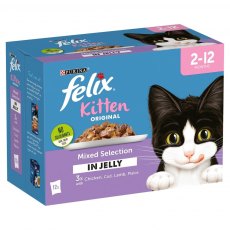 Felix Pouch Kitten Mixed Chunks In Jelly - 12 X 100g
Felix Pouch Kitten Mixed Selection in Jelly. Your kitten deserves the best start in life which is why Purina have developed FELIX Kitten Mixed Selection Pack in Jelly to tempt your kitten's taste buds! Including delicious, tender pieces of meat and fish in our assorted selection of wet food, and combined it with rich jelly that your kitten is sure to love. Purina's recipes include all the essential...
---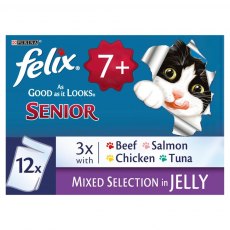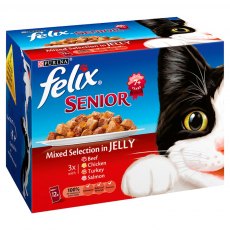 Felix Senior Pouch Variety Pack In Jelly - 12 X 100g
Cats love the taste of FELIX, and seniors are no different. Our specially formulated Senior Cat Variety Selection is a collection of recipes with all the nutrients your older cat needs for their health and vitality – and they taste great too!
---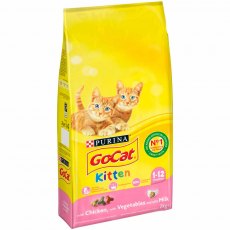 Go Cat Kitten - 2kg
Specially formulated for kittens up to 1 year 100% Complete and Balanced Vitamins and minerals to help his teeth and bones grow strong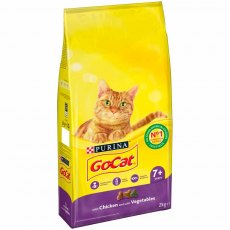 Go Cat Senior - 2kg
Delicious quality chicken, dry cat food recipe Complete and balanced meal for senior cats Supports vitality and specific physical needs
---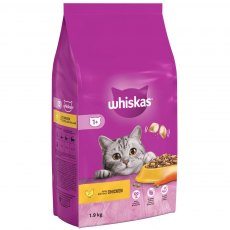 Whiskas Adult Dry - 1.9kg
WHISKAS® 1+ with chicken cat food is carefully prepared to give your feline friend everything they need to keep them purring. Made with high quality ingredients that are sourced only from trusted suppliers, each delicious bowl of dry cat food provides the purrfect balance of vitamins and minerals to keep them happy, healthy & running to the bowl every mealtime. Ingredients Cereals, Meat...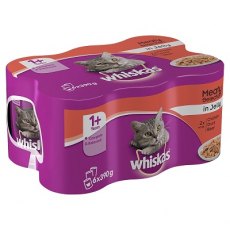 Whiskas Cat Food 6 X 390g Mixed Variety
The tasty Whiskas Tins range includes meals of so many delicious flavours that you'll never be short of inspiration when it comes to your furry friends mealtime. Plus, you'll always be sure she's getting all the essential vitamins and minerals she needs to stay healthy and happy