---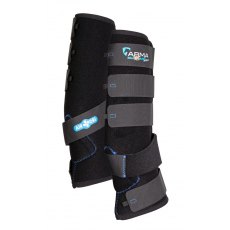 Shires Arma Delux Mud Socks 1881
ARMA deluxe mud socks feature ergonomic shaping to ensure a close, comfortable fit, giving maximum protection against mud fever. Dense neoprene protects against bumps and scrapes, airflow perforations help prevent legs from over heating. Secure touch close straps. Suitable for front or hind legs. Set of 2.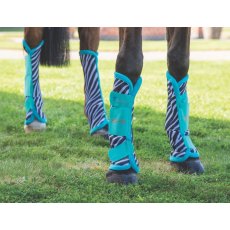 Shires Arma Fly Turnout Socks
Specially designed from airflow fabrics to keep bothersome flies and biting insects off the legs. Stiffened vertical seam for a secure fit. Lightweight fabrics, ergonomic shaping and fleece bound edges ensure superior comfort whilst touch close straps keep them securely fastened. Set of 4. Shires Zeb-Tek; INSPIRED BY NATURE. INFORMED BY SCIENCE. MONOCHROMATIC TECHNOLOGY. Scientific research shows...
---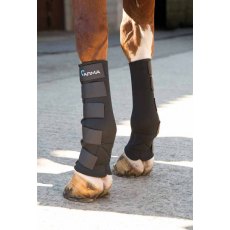 Shires Arma Mud Socks
Neoprene mud socks are designed to help prevent mud fever by keeping the legs mud free and to protect against injuries in the field. Providing full coverage of the lower leg and shaped out of soft, flexible shock absorbing neoprene for comfort. Airflow perforations help prevent legs from over heating. Suitable for front or hind legs. Fastened with touch close straps. Set of 2.
Woof Wear Mud Fever Turnout Boot
An innovative breathable boot which seals the leg from the knee to the base of the heel to prevent mud getting onto your horse legs, enabling freedom of turnout whatever the conditions.Featuring a waterproof and breathable fabric around the cannon bone to prevent overheating and a close fitting hoof capsule with Kevlar reinforced heel protection, these innovative boots will keep legs clean and dry....