---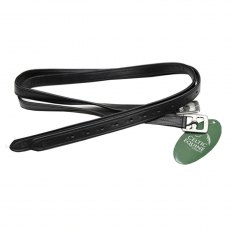 Celtic Equine Softie Wrapped Stirrup Leathers
These Softie stirrup leathers are designed with extra comfort in mind. High quality, Full Grain, dry milled leather wrapped around strong nylon webbing and stainless steel buckles.
Elico Adult Stirrup Leathers
English leather and English made leathersMade from best butt leather and includes numbered holesFull Size: 54' long
---
Gallop Reinforced Stirrup Leathers
These Reinforced Stirrup Leathers have stainless steel flat buckles for comfort under the leg and a strong reinforced nylon core, providing extra strength and durability.They have a special nylon lining for minimal stretch making them a stronger stirrup leather for a competitive priceThey feature 31 holes spaced at ½'' inch for great adjustability, for those times when you only need...
---
Hy Stirrup Leather
High quality leather, these pre-stitched stirrup leathers have numbered holes and stainless steel buckles. Sold in pairs.
---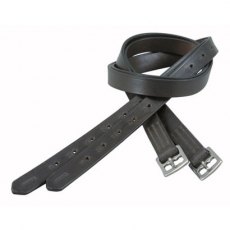 Premier Equine German Aniline Stirrup Leathers
The straps are a generous 1" width and feature exclusive stitching for an exquisite look. Complete with 25 numbered holes for easy adjustment in or out of the saddle these stirrup leathers are supple from the very first use. Finished with premium quality stainless steel buckles for longevity. Ideal for a variety of disciplines.
---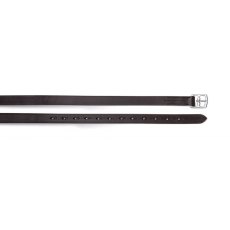 ---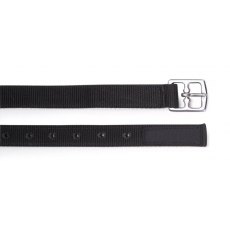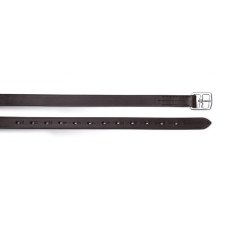 ---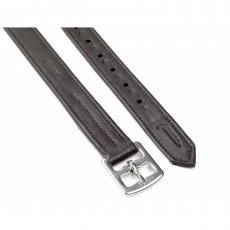 Stle-john Whitaker Bonded Stirrup Leathers
John Whitaker Bonded Stirrup Leathers are much needed accessories to the saddle. With webbing on the back of the leathers these are non-stretch and very durable. FEATURES: - Embossed Signature logo- Web inner making them non stretch- Oak brown, black and light havana- Calf skin stirrup leathers- Bonded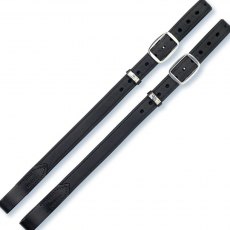 Stubben Mono Stirrup Leathers
MONO stirrup leathers for closest contact between horse and rider. Soft to the touch but extremely hard-wearing. The normal two layers of stirrup leather have been reduced to only one strap. There is less build-up in the leg area and no buckle under the adductor muscle. The MONO stirrup leathers are easily adjustable right above the stirrup leather eyelet. The width of these leathers is 1.