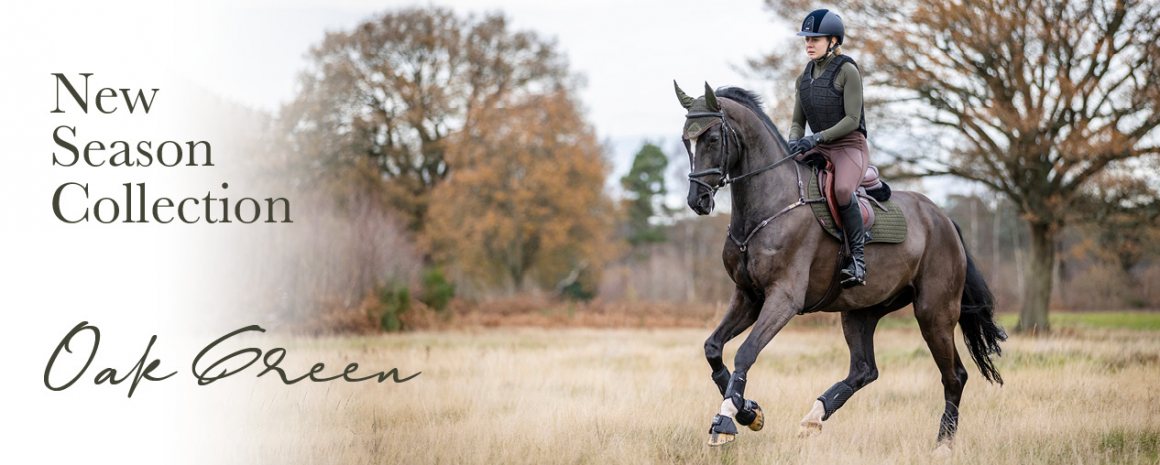 Oak AW21 Colour Collection
---
LEMIEUX CLASSIC LYCRA HOOD OAK
Classic Fly Hood Designed for the competitive rider, these beautiful ears offer style and function. Made from quality 3 way crochet and braiding, and complimented with soft, comfortable Lycra ear fabric, these ears are secure and close fitting when used under a bridle.
MY LEMIEUX BASE LAYER OAK
My LeMieux Base Layer My LeMieux is matching heaven! Designed to co-ordinate with the collection of hat silks, saddle pads, polo bandages & fly hoods in some of the most popular LeMieux colours. A truly classic base layer for active riders designed to keep you warm and comfortable with sweat-wicking thermal fabric whatever the season. The silky smooth anti-microbial material offers a stylish...
---
LEMIEUX CC SUEDE SQUARE SADDLE PAD
ProSport Suede Close Contact Square Now with a New Super Soft Suede Binding and New PU Leather Girth Protection area, the classic Close-Contact cut from LeMieux is designed to fit a wide range of more forward cut jumping saddles. Now one of the most iconic jumping pads with its high wither, elasticated D-Ring tabs and swept back profile . These saddle pads offer a very sleek and professional look...