---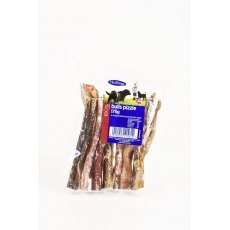 Hollings Bulls Pizzle - 175g
Hollings Pizzle Sticks are 100% natural premium treats for your dog. Made from Beef pizzle, these high protein treats are sourced from selected suppliers to provide the highest quality. All natural treat or reward High protein 100% Beef pizzle Deliciously chewy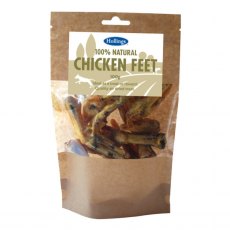 Hollings Chicken Feet - 100g
Hollings 100% Natural range of dog treats are natural air dried treats. This range is a perfect natural reward with a wide range of different treats. They have a traditional natural looking and all the bags are colour coded for easy recognition.
---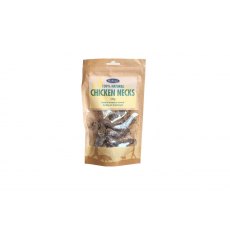 Hollings Chicken Necks - 120g - 100% Natural
Hollings Chicken Necks are the simple natural treat dogs love because of their great taste and texture. Made from 100% chicken, these popular dog treats are high in protein, grain free and provide a great chewing action. 100% natural 100% Chicken Necks High quality ingredients Air dried treat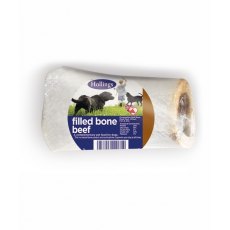 Hollings Filled Bone Beef
Hollings Filled Beef Meat Dog Chews are quality air dried treats for dogs filled with a 100% natural venison flavoured meat filling, sourced locally from British bones and manufactured in our own factory. The venison filling can tempt any dog into giving these bones a good chew and nibble which can help rub plaque and tartar off their pearly whites. Bone filled with meat flavour Provides hours of...
---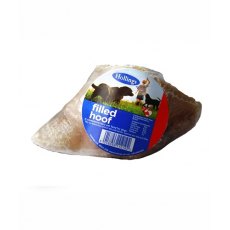 Hollings Filled Hoof
Hollings Filled Hooves are a natural, quality treat for dogs. Secondly they have a tasty beefy filling that is sourced and manufactured in the UK. These hoovers are made from 100% British Beef, and are a tasty treat that your dog will love to get their teeth stuck into.. Hollings Filled Hooves treats are a natural bone style treat and can splinter. Always supervise your dog when feeding bones or treats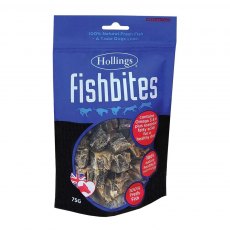 Hollings Fish Bites - 75g
Hollings Fish Bites are a great healthy treat alternative. 100% Natural Fresh Fish. With Omega 3 & 6 oils Soya,wheat,dairy & gluten free. Can be given as a treat or reward. The benefits of fish include improved skin and coat and joint mobility, and aid digestion and overall gut health.
---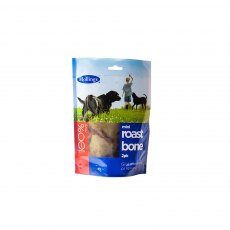 Hollings Mini Roast Bone - 2pk
The Hollings Mini Roast Bones are super tasty and 100% natural. Hollings Mini Roast Bone's is a fabulous treat which is roasted in its own juices and dried with sweet meaty pieces still on the bone, sure to be a thrilling treat for your dog. Hollings only use approved abattoirs that supply the human food chain and select bones that meet their high manufacturing standards.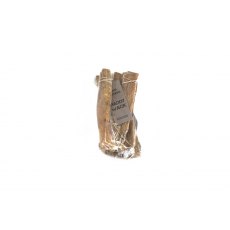 Hollings Paddywack - 200g
Sourced from British Beef, our Hollings Paddywack is slowly roasted in 100% pure beef dripping to make it extra delicious for dogs. It is free from bone, high in protein and grain free. 100% British Beef All natural dog treat High quality ingredients Slow cooked
---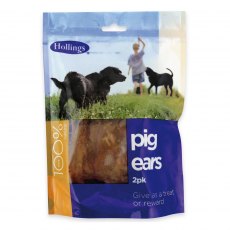 Hollings Pig Ears - 2pk
A great treat for dogs of all sizes. 100% Natural and air dried. Encourages chewing & healthy teeth and gums.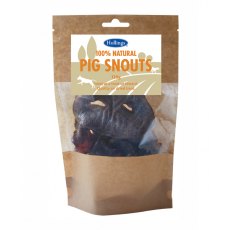 Hollings Pig Snouts - 120g - 100% Natural
Hollings pig snouts are a 100% natural air dried treat for dogs. They are grain free, contain no additives, preservatives, colouring or flavouring which makes these are healthy and tasty treat for any dog. Key Benefits: Highest quality ingredients 100% Natural & nutritious Ideal as a treat Grain Free No additives or preservatives
---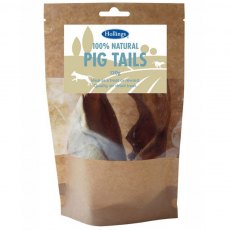 Hollings Pig Tails - 120g - 100% Natural
Hollings 100% Natural Pig Tails. 100% Pig Tail Natural, healthy. Air dried dog treats Wheat, soya, dairy, gluten, colouring, additives and artificial preservative free.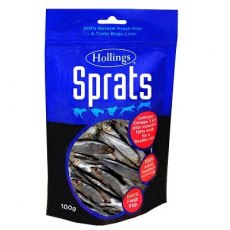 Hollings Sprats - 100g
Hollings Sprats Dog Treats. Tasty, nutritional, 100% natural fish treats for dogs, with Omega 3 & 6. 100% natural, healthy & nutritious treat. Highest quality ingredients. No artificial colourants, preservatives or additives. 100% fresh fish. Good for digestion and gut health. Hypoallergenic. Gluten & dairy free.
---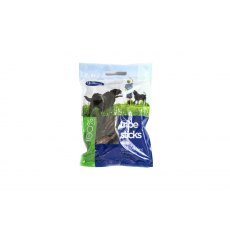 Hollings Tripe Sticks - 100g
Hollings Tripe Sticks are made from from high quality, 100% natural air dried Beef Tripe. They are a meaty treat for dogs that is high in protein and grain free. They have a strong smell that dogs adore! 100% natural treat for dogs High quality ingredients High in protein, low in fat Encourages chewing Supports healthy teeth & gums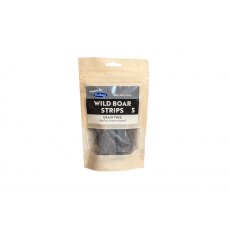 Hollings Wild Boar Strips - 100% Natural - 5pk
Made with 100% Wild Boar, these delicious chewy strips are sure to keep your dog occupied the natural way. They are simply air dried for your dog?s chewing pleasure! 100% natural Grain Free 100% Wild Boar strips