---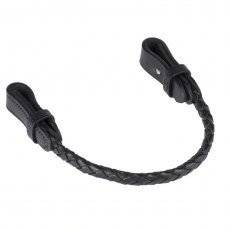 STUBBEN MOUNTING STRAP PLAITED, ROUND
Round plaited mounting strap of full grain cow hide. Ideal as a mounting aid or "monkey grip". A hard-wearing nylon insert ensures the required strength., , One size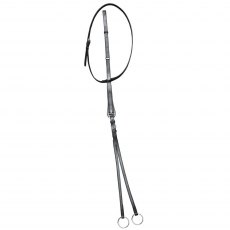 STUBBEN RUNNING MARTINGALE SILVER FITTINGS BLACK
Martingale made of top quality cow hide, either with silver-coloured or gold-coloured fittings. In addition to the conventional options for adjustment the separate, adjustable fork ensures an individual fit. The rings are made of high-quality and ultra-light plastic material, and are completely smooth on the inside, thus enabling the reins to glide.
---
STUBBEN RUBBER REINS WITH HOOKS
High quality rubber reins with rubber pimples, of medium width and with hook studs. The rubber sleeve offers a pleasant, soft grip, without losing durability., , Size - 55 (140 cm)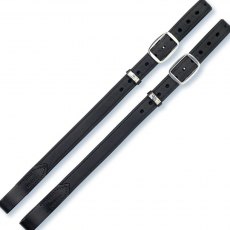 STUBBEN MONO STIRRUP LEATHERS
MONO stirrup leathers for closest contact between horse and rider. Soft to the touch but extremely hard-wearing. The normal two layers of stirrup leather have been reduced to only one strap. There is less build-up in the leg area and no buckle under the adductor muscle. The MONO stirrup leathers are easily adjustable right above the stirrup leather eyelet. The width of these leathers is 1.
---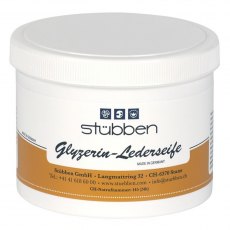 ---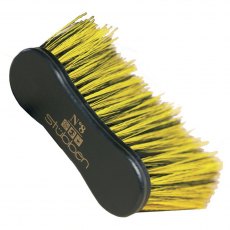 STUBBEN FLICKER MANE BRUSH
High-quality dandy brush with synthetic bristles with wooden back, ideal for mane and tail. Assorted colours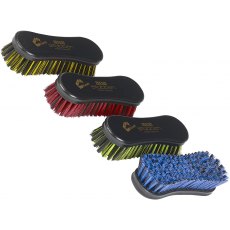 STUBBEN HANDY BRUSH BLACK
All purpose brush with synthetic bristles, very versatile. Can be used as a mane brush or washing brush, but also to clean tack.
---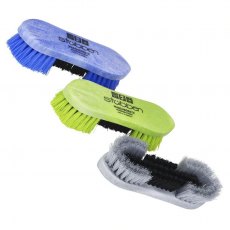 STUBBEN WATER BRUSH
Washing brush with synthetic bristles. Water-resistant and practically indestructible, this brush is particularly suitable to clean hooves and remove coarse dirt. Likewise, it can be used on tack, such as boots or rugs.
Stubben Categories