---
Amigo Padded Headcollar
With padded nose and headpiece. Co-ordinates with Amigo range. Available in Red, White, Green and Black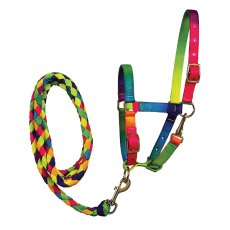 ---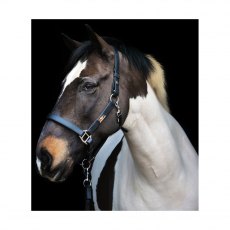 Equilibrium Stellar Head Collar
A stylish, comfortable head collar with a patent pending reusable safety system, which releases when needed to prevent injury to the soft tissue and nerves on the face, poll and neck. Scientifically tested in the laboratory for a consistent release point, and practical field trials for everyday use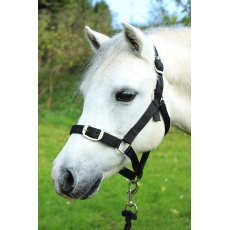 ---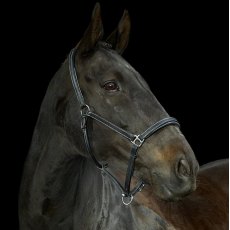 Gallop Leather Padded Headcollar
This Leather Headcollar is padded on the nose and head for extra comfort with fully adjustable quick release fastenings. The brass coloured fittings are sturdy and long lasting, making this headcollar strong and durable. Premium leather, Fully adjustable, Quick release, Brass coloured fittings, Soft padding,
Gallop Padded Headcollar
These Fully Adjustable Padded Headcollars come with quick release fastenings. They come in a range of colours and sizes, including Shetland, Fully adjustable, Quick release, Padded
---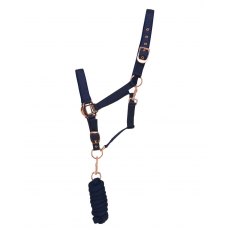 Hy Rose Gold Headcollar and Lead Rope Navy
Be on trend with this fully adjustable head collar with elegant rose gold fixtures. This head collar is stylish yet comfortable with a smooth fleece lining around the nose band and head piece. Complete with a matching lead rope.
---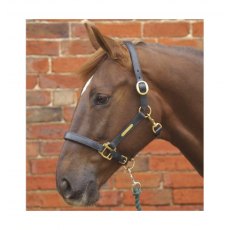 LeMieux Comfort Headcollar
A high end, durable headcollar with a soft fleece lining for ultimate comfort and LeMieux signature branding
---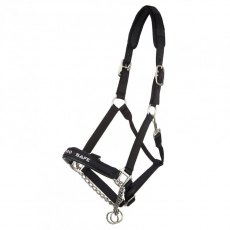 LeMieux Pro-Safe Headcollar
Designed for perfect control in hand., , Ideal for lively horses and ponies, stallions & young stock.The Pro-Safe has a robust strong twin nylon solid metal chain & fittings., , Triple ring design creates 3 options for varied level of control & severity whilst PVC rubber foam padded nose and poll allow for shock absorbing comfort at the same time., , Adjustable in size at headpiece & throat lash for...
LeMieux Signature Headcollar & Leadrope
New 2016 Tartan Designs., , A lovely soft halter featuring fleece inserts at the poll strap and nose band. These fleece inserts ensure even pressure distribution and are fitted with an extra padding for greatest possible wearing comfort. Cheek straps lined with fleece. Multi adjustable at the curb and poll strap (adjustable from both sides), , Purple/Grey shown,