---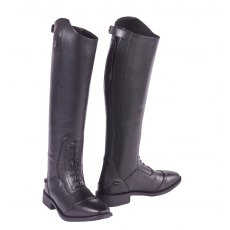 Just Togs Aura Tall Riding Boot
The Aura Tall Riding boot is a revelation in affordable tall riding boots. It is flattering elegant and fitted. The laces on the front of the boot alongside the sleek shape create an elegant style boot for everyday and competition use.Either side of the zip is a two way stretchy elastic for the perfect fit and allowance to give more room in the boot.
Just Togs Hampton Protective Jodhpur Boots
This protective Jodhpur boot has a steel toe cap that conforms to EN345-1. The upper is made of buffed calf leather. Featuring a steel shank combined with the Comfort Support Insole (CSI) Technology which offers maximum comfort and support to the rider. Also featuring an anti skid rubber sole
---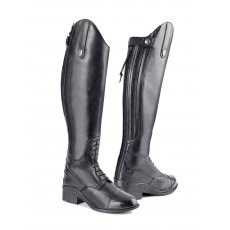 Just Toggs Nebraska H20 Boots Black
These elegantly styled traditional leather field boots are extremely comfortable to wear. Beautifully shaped to the outside of the leg and shaped round the back of the knee for maximum freedom of movement. These boots also feature a waterproof foot bed and water resistant liner throughout the boot.
Just Togs Categories