---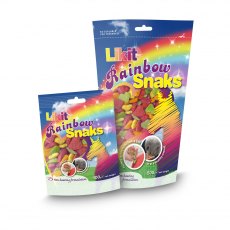 Likit Rainbow Snaks Treats 500g
Bring out the unicorn with our new Rainbow Likit Snaks, treats don't need to be boring! Containing only natural colours and flavours these yummy treats come in fun heart and star shapes in four different flavours; Apple, Banana, Strawberry & Mint.
Likits
Formulated to keep your horse happy and interested when stabled and thereby relieve boredom. Use in conjunction with the Boredom Breaker and Likit Holder.
---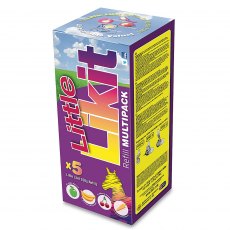 Little Likit Multipack 5pk
Contains a mixture of the five most popular flavours, two of apple and one each of banana, carrot and cherry.
---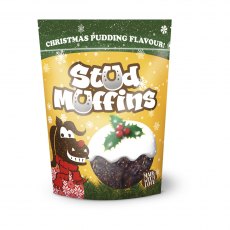 ---
---
Likit Snak-a-ball
Enhance every feed time with this unique feeding ball. Extends feeding...
Likit Starter Kit
The easiest way to start using Likits, this great value kit has everything you need to get started. Each Kit contains a Likit Holder, three assorted Likit (650g) refills as well as two bags of the popular Likit Snaks.
---
Likit Tongue Twister
Fixes securely to the wall. Just add two Little Likits to the rotating ball to...
Likits Categories