---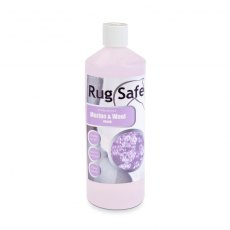 RUGSAFE MERINO & WOOL WASH 1LTR
This wash contains antibacterial and odour-destroying ingredients. Specially formulated, it is ideal for washing natural fibres like wool and cotton without risking any damage to these premium items. It also revives tired wicking fibres and leaves items incredibly easy to de-hair after washing.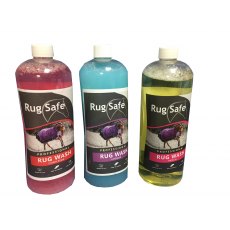 RUGSAFE RUG WASH 1LTR
With superior cleaning and built-in antibacterial properties, this wash is the perfect product for washing all varieties of rugs and other horse wear; will not damage the delicate material of turnout rugs or affect the waterproofness.
---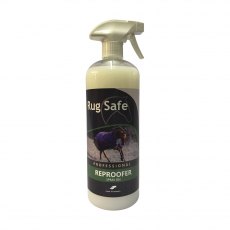 RUGSAFE WASH IN REPROOFER 1LTR
This product reproofs all types of rugs after washing. A blend of proofing agents maintains the breathability of the fabric whilst leaving a durable proofing that is oil, water and soil repellent. , , This product is a final rinse cycle product.,